Personalised Christmas gifts to surprise your Friends and Family!
But there is so much more to Christmas than the gifts - get into the spirit of the season with our decorations and baubles!
Welcome to Foote and Flame, where we create a range of beautiful personalised gifts and keepsakes to bring joy to your day!
If you're after gorgeous cake toppers, you've come to the right place. Our custom cake toppers are personalised and crafted with your chosen name or phrase to suit your special event. Check out our range of wedding cake toppers, birthday cake toppers and engagement cake toppers online now!
We also offer gifts and homewares made with love, from personalised wooden name signs and plaques to keychains and photo frames. Our range of thoughtful keepsakes are perfect for any occasion, with stunning personalised Christmas baubles to precious Mother's and Father's day gifts. Bring joy to your family, friends and loved ones with our bespoke gifts today.
If you have any questions about our personalised keepsakes, cake toppers, name signs, Christmas baubles and gifts, get in touch with our friendly team today!
Here we are!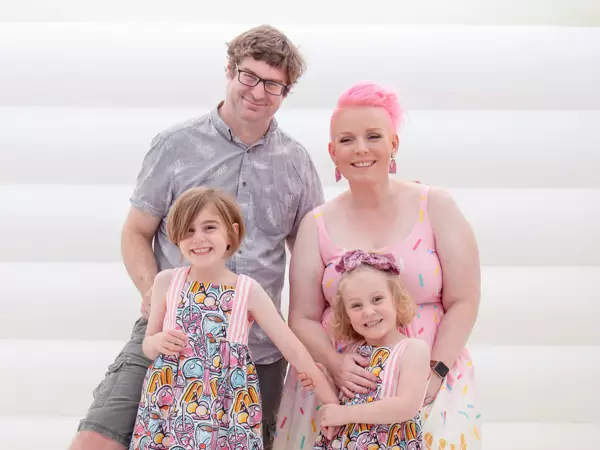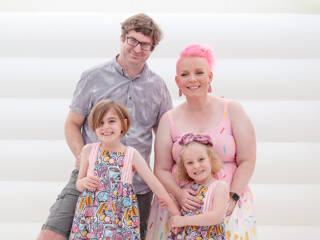 Hi! It's Daniel, Jen, and our two daughters, along with our employees, that make Foote and Flame. We're the people who create and make your beautiful keepsakes. You'll mostly be talking to Daniel who does the day-to-day, and he's happy to help you out to make your vision a reality!
Our guarantees
We're avid online shoppers ourselves - and we want to ensure you get what you paid for, on time, at all times. It's kind of our thing!
Was your item broken in transit? We will replace it and upgrade shipping as needed to get it there in time. Please send us a photo so we can improve the item or the packaging!
Was your item lost in the post? We will replace it. Even though it's been lost by a third party, it doesn't mean you shouldn't have your items.
Did we miss your event? We will give you a full refund. Assuming we had enough notice to make and ship it - if we think it's marginal, we'll be in touch to check everything with you! But we regularly work miracles and get things completed and delivered in record time!
Flexible Payment Options
That's right - the flexible payment options you've grown to love and rely on are available. Afterpay and Paypal Pay in 4 Available during checkout, for a seamless and smooth purchase.
Want to chat?
We're glad to help - please contact us for any questions, ideas, or issues and we'll get back to you as soon as possible!