Our vision is to create beautiful keepsakes, homewares, gifts, and event decorations, to brighten the lives of all who see them!
We're Daniel and Jen, Husband and Wife and two kids, from Foote and Flame. We love to design and make beautiful keepsakes and gifts to celebrate life, family, and friends. We design and make everything ourselves and we are perfectionists!
Our two daughters, Delaney and Octavia, are certainly an inspiration to us, and we enjoy watching them grow and learn. And they love coming to "Daddy's workshop" and seeing what work is in progress, and watching the lasers draw!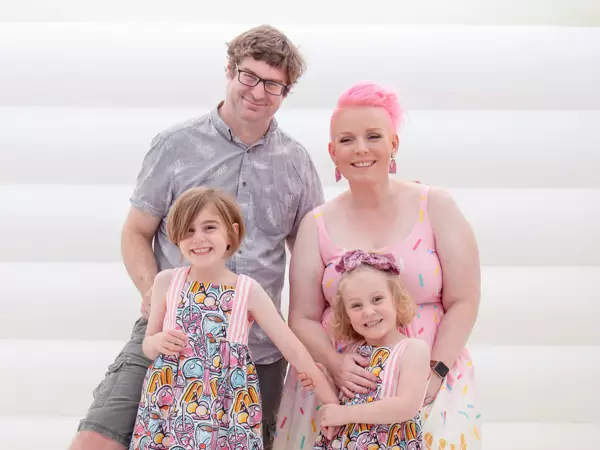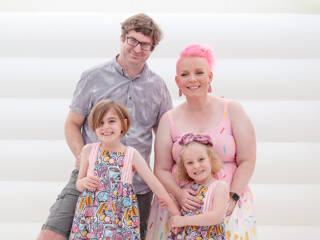 We also employ several incredible staff who give us a hand at the workshop, to create your orders and ensure they're perfect before they make their way to you!
All of our creations are handmade in Perth, Western Australia, in our dedicated workshop in Bibra Lake.
Our values
Quality: if the item isn't perfect, we don't ship it - we recycle it and make a new one! We also don't delay - we make items as fast as we can, maintaining our high quality of work. Our experience allows us to streamline the creation of your items.
Honesty and Communication: We'll keep you informed on your order all the way along the process. If something goes wrong, or if we break something, or run out of something - we won't hide, we will let you know and give you options. You are trusting us to create something for you, and that trust is invaluable to us - something we treat with the utmost respect and care.
Customer service: not sure before you order? We're happy to give you options and ideas to help even before you order. We reply to your messages as soon as we can - often sooner than you expect! And if you have an issue with an item or an order, we're keen to fix it. We know sometimes things happen outside our control - like packages getting lost or items broken in transit - but that doesn't mean you should be without the items that you've paid for. Our guarantee below always applies.
Equality: Mr & Mr or Mrs & Mrs? Love is love. We are delighted to help you in all cases. And this applies to our employees too - everyone is treated equally regardless of gender or any other attribute.
Technology: Technology is a tool, but used appropriately with the right checks and balances, it can reduce errors and streamline operations. Technology allows us to be the most efficient we can be, and is a large contributor to our short turnaround times. Our website is designed to collect all the information at ordering time so we can efficiently make your order on time, and in the correct colours and materials. Behind the scenes we have tools to track your items and orders, the materials we use, and the artwork. This system means that items and orders can't get lost, and we don't lose artwork - you can come back to us years later and we can pull up the artwork for you.
Intellectual property and Copyright: although it's often overlooked, coming up with a design is hard and time consuming work! And we recognise this. We purchase our fonts and pay for graphics that we use. We can't add your favourite TV or movie character into your item as that would need a license; and we respect the work they've put into building their property. We're happy to create designs inspired by other designs - but we won't directly copy designs. We always add our own flourish and touch to our designs, and design our own products.
Our Guarantees
Broken in transit? We will replace it and upgrade shipping as needed to get it there in time. Please send us a photo so we can improve the item or the packaging!
Lost in the post? We will replace it. Even though it's been lost by a third party, it doesn't mean you shouldn't have your items.
Missed your event? We will give you a full refund.
Custom items
Don't see anything you like, or have an idea for something you would like? Please contact us and let us know, and we will do our best to try and organise something for you!
We can also help you with making your own products as well with our laser cutters. If you're currently getting laser cutting work done in the Eastern States, we can cut down on your shipping costs by doing it here in Perth. If this describes you, please get in touch and we can discuss.
Foot and Flame
"Foote" is actually a moderately common surname, however, for those who are not familiar with it, they often don't realise it has the trailing silent "E". We are used to this, and it's not an issue! Foot and Flame is not our business name though.