Celebrate your childs space with a wall name. Great for doors!
Like it but don't need it yet? Add it to your wishlist. We can also send you a reminder to have it ready for a specific date.
Colours
Our solid colours are opaque except for Purple which is translucent. When held up to light it lets some light pass through, however on a wall it appears dark.
For the mirror items, the mirror finish is exposed on the back of the name; please take care not to scratch or damage it.
Bamboo is made from 2.5mm Carbonised Bamboo ply, which is sanded and lightly oiled. The edges are black, as it has been cut with a laser cutter.
Sizing
We offer three sizes - 5, 10, and 20cm high. This is the height of the capital letter. There is a maximum width of 50cm. If your inputted text calculates wider than this, the height will be reduced to make the width fit within 50cm, whilst retaining the proportions of the text.
The diagram below shows how the sizing works.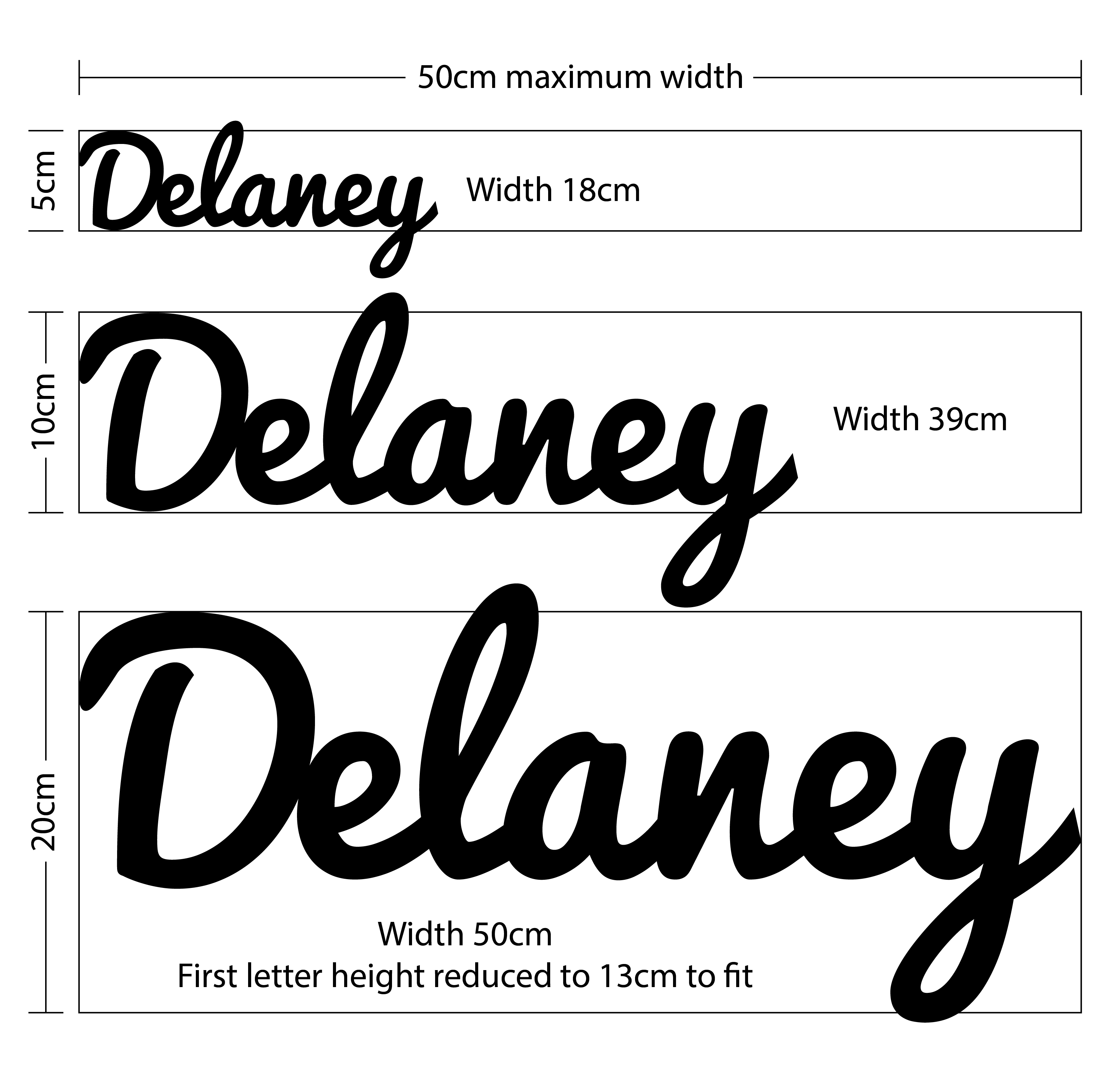 Wall hanging
These names are designed to hang on a wall, and look fantastic when you do this! We don't supply anything to affix it to the wall. We recommend 3M Command strips, which you can get from your local hardware store. Alternately, a suitable quantity of fresh blu-tack also works.
Lead time
When you place your order, we plan to cut and ship it within 10 working days. If there is a delay for any reason, we will immediately get in touch with you and keep you up to date.
Preparing the artwork
The preview shown above is just indicative of the final product, although it will be close! We will adjust the lettering slightly to make them all join together, usually by adding additional ligatures to the text.
We will send you a preview of the final name before we cut it, to make sure you are completely happy with it before we make it for you.